Within the first hour or two of being in Oaxaca, I could feel the energy and life of the town as Día de Muertos was only a few days away. It was terrific and mesmerizing seeing all of the beautiful flowers and decorations. As I was walking near the center of the town, I came across a guy doing maquillaje of la calavera (a sugar skull painting) to a beautiful girl who told me about an underground music festival. So I decided to go and had one of the best times of my life! It was a four-day festival, which I only went to three days of, that started at night and went until sunrise. It was epic dancing to some of my favorite world-renowned DJs in unique locations like an old agave ranch. Meeting some amazing people from all over Mexico and other countries over those three days and nights was something extraordinary.
I went from having the most fantastic time in Oaxaca to one of the craziest and scariest experiences of my life. About two days before I was planning to leave Oaxaca, my car was broken into while parked near the town center for a few hours in the afternoon. They got in by breaking the driver's side door lock and were able to get inside the trunk where all of my hiking and camping gear was. I did not have anything visible from the windows outside the car, but I think they noticed the out-of-state license tags. I was utterly devastated and disappointed that my gear got stolen so early on this trip, which meant no more camping on this trip and the possibility of ending this trip earlier than planned. I decided just to go home and do a police report the next day. After I got home, I had dinner and was about to take a shower when I remembered I had placed a GPS tracking device in both of my backpacks back while I was in Cayman preparing for this trip for precisely a situation like this. So, I ran over to my phone to check the GPS app, and to my surprise, it showed the last GPS location about 2 hours ago. I decided to call the police after they hung up on me four times because I did not speak enough Spanish. I felt utterly helpless and did not know what to do, but then I heard my Airbnb host awake downstairs. I could not believe that he was still awake since it was about midnight at this point, but I felt it was an emergency and justified reason to knock on his door at this time of night.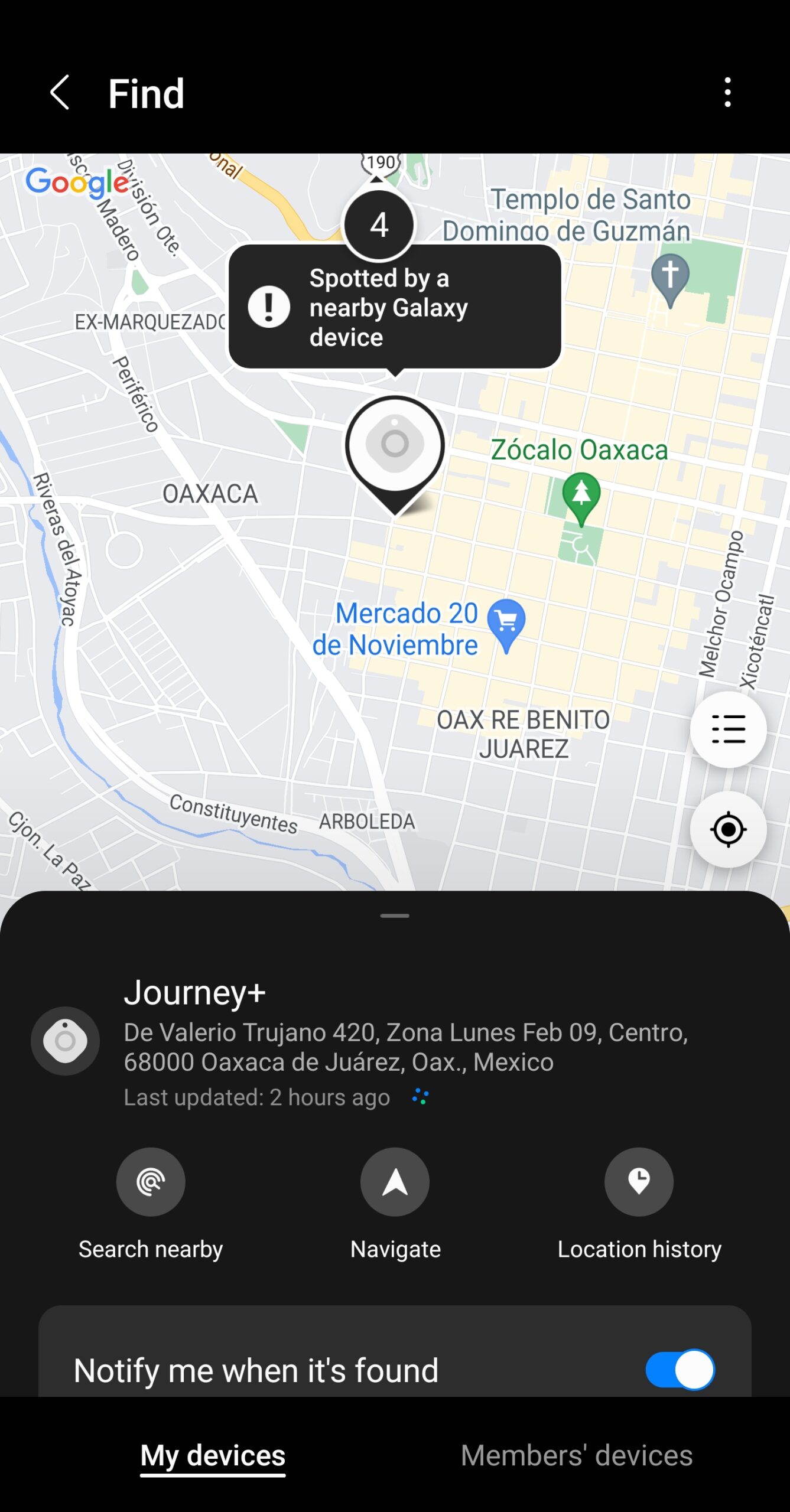 Carlos, my Airbnb host, answered the door, and I tried to explain what had happened in my broken Spanish, but he could not fully understand me. So he called his son (about 15 years old) over to the door to help translate. Once Carlos got up to speed with what happened and about the GPS location, he said we must go there and then call the police. I thought it was a bit dangerous, but he said it was the only way to get my stuff back.  So I quickly changed clothes and hopped in his car.
We headed toward the GPS location somewhere downtown in Oaxaca city. We found an old motel where the GPS location pointed, and I was able to use the tracking app to pinpoint it between two rooms. At this point, we decided to call the police and waited 20 minutes for two police officers on a motorcycle with machine guns to show up. We explained everything to them, and I told them about the GPS device's alarm siren that I could trigger when we were all ready. I started the siren, and after checking the first room with no luck we knew without a doubt that it was in the another room. We knocked on the door and it took some time before we were let into the room by a guy and a girl in their 30s. I could not believe what I saw. There were about 20 backpacks in the room with about a dozen cellphones, hard drives, some very expensive cameras, a pile of clothes half as tall as me, and old food and drugs everywhere in the bathroom. I feel like I was in a Hollywood drug cartel movie or a bad dream.
Long story short, I was able to get almost all of my stuff back. Once the police made sure I had all my stuff, I proceeded to leave with my Airbnb host and happened to notice the police were also leaving. To my shock, the police did nothing to them and let them keep all of the obvious stolen things we saw there. It was about 3 o'clock in the morning by the time we got back, and I could not stop thanking Carlos for being my hero that day. Ultimately, I was extremely thankful to get almost all my things back, and no one got hurt. Oaxaca is a wild city and one I will never forget!
The photo below is the only picture I took after everything, and I got home to see what I got back.  I am probably one of the only gringos to ever actually get their stuff back.